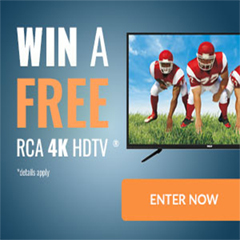 New Printable Coupons This Week
It's free to print these grocery coupons and use them at your local stores.
Save $1.00 on (3) Kellogg's® Cereals
Save $5 on $25 of Kellogg's® Cereals
Save $1.00 on LISTERINE® Ultraclean Mouthwash
Save $1.00 on (2) Kellogg's® Frosted Flakes®, Froot Loops® and/or Rice Krispies® Cereals
Save $1.00 on (2) Kellogg's® Corn Pops®, Apple Jacks® and/or Kellogg's® Krave™ Cereals
Save $1.50 off (1) Ben & Jerry's Cookie Dough Chunks
More..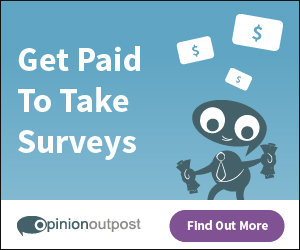 Free Samples
2020 Newest Samples This Week
Free Sample of Estee Lauder Beautiful Belle Fragrance
Free Sample of WowButter Creamy Peanut Free Toasted Soy Spread
Free Sample of Nikwax Waterproofing Wax for Leather
Free Seventh Generation Laundry Detergent
Free Sample of Sittin Pretty Pet Treats
Free Sana Jardin Fragrance Sample
Free Sabrina Hosiery Items
Free Brumate Uncork'd Tumbler
Free Osmo Sampler Kit for iPad
Free Sample of Build Fast Formula Eighty:20
Sephora - Free Milk Makeup, Sol de Janeiro or Briogeo Mini Set
Free Sample of Folgers 1850 Coffee
Free With Coupon
Survey Voices Get Paid
Panda Research earn money
Free With Rebate
More, Free Samples
Weight Loss Special offers & Trial offers
Weight Loss Trial Offers & Weight Loss Special Offers
Mr. Rebate
Amazon Up to 8% Cash Back Rebate
Groupon 6% Cash Back Rebates
Walmart 2% Cash Back Rebates

Earn Money & Gifts
Opinion Outpost earn stuff
Survey Voices Get Paid
Fusion Cash $5 bonus when join
Panda Research earn money
iSurvey World Join to earn Cash plus get a $5 bonus now.
Decision Analyst Get Paid For Your Opinion
Vindale Research Earn extra cash
Survey Junkie. Earn Stuff
Make Survey Money Get paid for your opinions, plus, get a $2 signup bonus.
Get Paid $3 per Survey
Surveys2Cash Earn Cash

Free Goodies & Special Offers
Free Printable Grocery Coupons, and Free Samples
Auction Forum, It's Free to post and Auction your stuff!
Bargains Forum, Free to post and Sell your stuff!
Free Catalogs
Free After Rebate
Cash Back On Local Groceries at 100's of Stores, Free to Join.
Forto Coffee Shots Free After Rebate.
Cash Back On Groceries
$1.50 off Digiorno Stromboli
$1.50 off Stoufers Family size meal
.75 off Hostess, Several kinds to pick from
$1.50 off Skippy P.B. Jelly Minis
$3.00 Stoufers Party size
More....
Norton Antivirus Deals
New Deals: Norton Antivirus 360 For Cell Phones & More!
Free goodies for family. Free goodies updated often, Stuff free, Free Goodies by mail and Free Samples by mail are posted here + free gifts. Free goodies by mail posted daily. We get free good stuff, free gifts, stuff free and free samples by mail in daily and we will post stuff free like free good stuff and free samples daily so check back often for new free goodies by mail and stuff free by mail and free samples by mail.